---
Arajuno Road Community Center
After 8 years of operation, ARP is set to move its small office and volunteer house to form a much needed community  center.
The site is a recently closed school (due to changes in the national school system). ARP has a multi-year, successful history of community collaboration through the school that neither the community or ARP want to lose. It is a site that has a 60+ year history as the first school along the Arajuno Road and also as the heart of the region, which will be lost without ARP's intervention.
While the community is providing the site in exchange for a continuation of direct programming from ARP, several infrastructure improvements need to be made to ensure dependable basic services, and a safe and secure environment.
The site will meet many of our program growth needs as far as physical space. However, we will need to increase our office and teaching equipment and materials to make the space functional. (For example: The partner community has specifically asked for computer classes, but ARP barely has a working computer.)
Lastly, with any change, transitional periods increase expenses, from hiring a moving truck to incurring double operational expenses during any overlap between headquarters to adapting programming and operations to a new routine.
2016 represents an important year of growth for the Arajuno Road Project. By donating in 2016, you will have a lasting impact on all partner communities served by ARP. Your support will help ARP sustain existing programming while replicating our work in additional communities on the Ruta del Arajuno as we partner together on the path to creating health, liveable futures for all.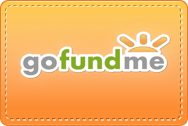 ---
Spread the word
Connect with us via our social media channels and share our news and updates! We love to post photos of our activities on-the-ground here in Pastaza and to keep you posted on program activities and developments. Tell friends and family about our work, how much we do with so few resources, and how much more we could be doing with more support.
---
Fundraise
If you would like to organise your own fundraising event on behalf of the Arajuno Road Project, we would love to hear about it! Contact us to let us know about your plans and we will assist you by sending publicity materials and help to promote your event on our social media channels.
---
Volunteer
---